Paysafecard review – Safety first!
Paysafecard has become an immensely sought-after highly secure payment method by players of online casinos.
Casinos that use this payment method use SSL encryption to make sure your casino funds are kept safe.
To add an extra layer of security, some of these casinos make use of KYC (Know Your Customer) verification, as well as two-factor authentication, and take GDPR (General Data Protection Regulation) very seriously.
Here at NZCasino, we recommend properly licensed and secure casinos in our reviews.
Did you know?
Paysafecard started in Austria in 2000.
How to use a Paysafecard at online casinos?
All you need to do is insert a pin consisting of 16 digits to use Paysafecard at the best casinos in New Zealand.
Are there any fees when depositing and withdrawing at the Paysafecard casino?
You won't have to pay any extra fees at most casinos that accept Paysafe.
How to place a deposit and withdraw your winnings using a Paysafecard?
Withdrawing funds using Paysafecard is incredibly easy. All you have to do is:
For deposits use a Paysafe voucher, while for withdrawals use a Paysafe Mastercard.
Log in to your account, then go to the cashier;
Click on the tab for deposit or withdrawal and click on Paysafecard;
Choose how much you want to deposit or withdraw;
Add your 16-digit PIN. To withdraw, use the PIN linked to your Paysafecard Mastercard;
Confirm the transaction;
You can now deposit or withdraw funds.
Did you know?
As of 2018, Paysafecard is available in more than 40 countries.
Solutions to common issues when using Paysafecard at online casinos
Here's what to do if you run into any problems:
My Paysafecard pin won't work. How can I solve this issue?
Always check your Paysafecard balance. If you have funds in your balance, send a ticket to the Paysafecard customer care for further assistance.
Why can't I find Paysafecard as a withdrawal option?
If the Paysafe casino accepts this payment method, but it's currently not available, deposit funds with your Paysafecard Mastercard.
Did you know?
Paysafecard also has a mobile app that you can use when playing games at the mobile casino of your choice.
Pros and cons of using Paysafecard at online casinos
| Pros | Cons |
| --- | --- |
| Anonymous method of payment | Not every casino accepts Paysafecard for withdrawals |
| Has an app for mobile | |
| Deposits done instantly | |
Paysafecard vs other payment methods
Unlike other payment methods such as VISA, Mastercard, Skrill, and Neteller, Paysafecard doesn't ask for your sensitive information.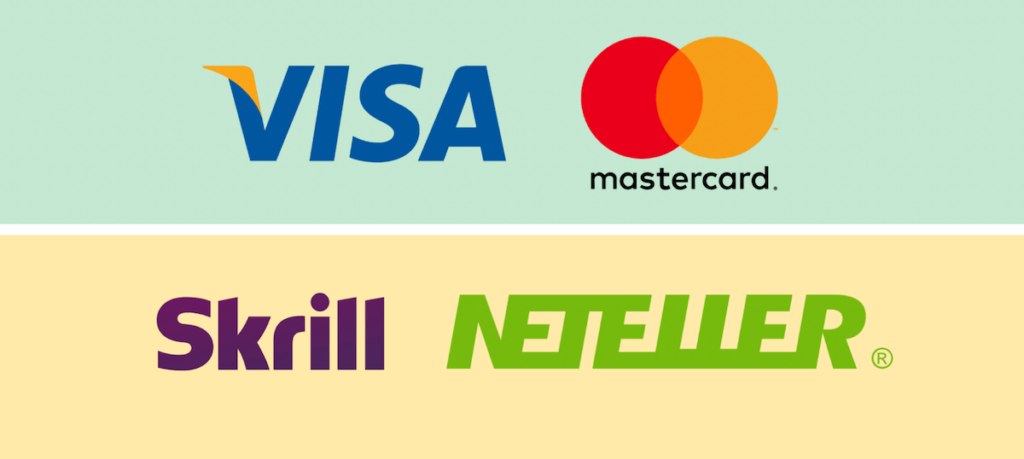 You can easily check your balance thanks to the mobile app.
This payment method's prepaid vouchers make sure you can manage your bankroll properly.
| Features | Paysafecard | VISA | Mastercard | Skrill | Neteller |
| --- | --- | --- | --- | --- | --- |
| Asks for sensitive information | ✖ | ✔ | ✔ | ✔ | ✔ |
| Safe method for payments | ✔ | ✔ | ✔ | ✔ | ✔ |
| Has an app for mobile | ✔ | ✔ | ✔ | ✔ | ✔ |
| Widely accepted for withdrawals | ✖ | ✔ | ✔ | ✔ | ✔ |

Did you know?
When paying with Paysafecard, you can use the same PIN code many times until you use up all of your balance.
Pay reliably, pay privately, Paysafe!
We feel that although Paysafecard is an extremely safe payment method, it is rather unfortunate that it's not accepted by all online casinos. 
Its easy to use mobile app, quick deposits and fantastic casino bonuses, make it a payment method we can get behind!
If you don't want to share your sensitive information before playing your favourite casino games such as online pokies, this payment method is for you!
Frequently asked questions
Paysafecard is a prepaid online payment method based on vouchers.
All you need is a 16-digit pin to use Paysafecard at the best casinos in New Zealand.
Yes, Paysafecard is safe for NZ players since it does not ask for your personal information.
Paysafecard also has an app that you can use. This means that you can use this payment method when playing at a mobile casino.