Mastercard review – Safety first!
Mastercard's credit and debit cards are accepted in over 10 million locations around the world. It's also a safe payment method, protecting users from fraud and potentially unauthorised purchases.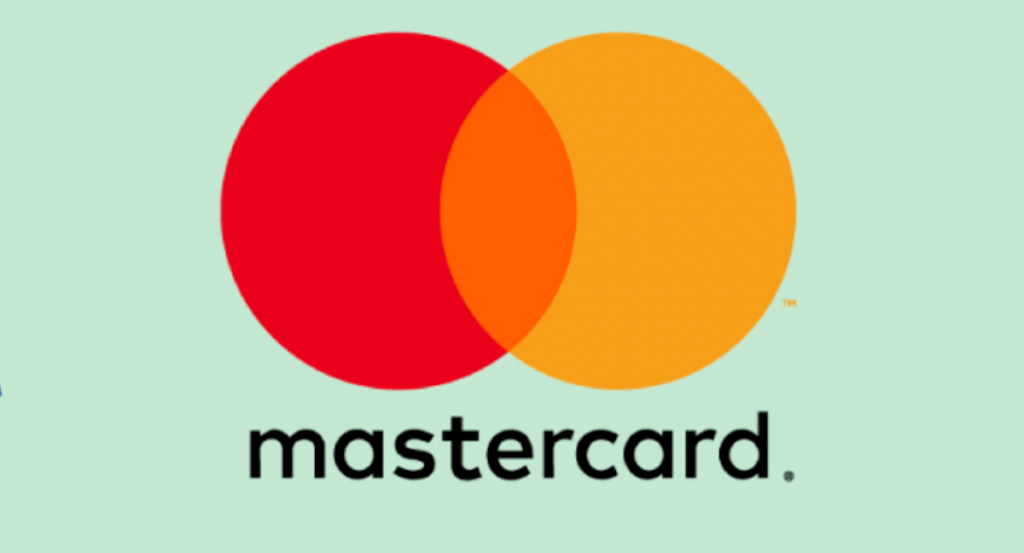 Users also have ID Theft Protection, which includes alerts, monitoring, and customer support around the clock.
Virtually NZ casinos accepts Mastercard as a payment method. All you need to do is to provide your card details to the online casino. Notice that it must be a licensed online casino, or you could put sensitive information in the wrong hands. We only review and promote online casinos that follow the highest quality standards.
Did you know?
Mastercard started its operations in 1947 in the United States.
How to use Mastercard at online casinos?
You can use Mastercard at online New Zealand gambling sites as you would in an online purchase. Head to the online casino's payment section, select Mastercard and insert the card details.
Are there any fees when depositing and withdrawing at the Mastercard Casino?
This banking method is primarily free for deposits and withdrawals at the best online casinos. Note that some banks do not allow credit cards to be used for online gambling transactions, so always check with yours first.
How to place a deposit and withdraw your winnings using Mastercard?
If you're used to making online purchases using Mastercard, you'll see that making a deposit is almost the same. Here's how deposits and withdrawals work.
Deposits
Go to the casino's cashier section;
Select "Mastercard" as your payment method;
Choose the amount you want to deposit;
Make the payment and confirm the transaction;
You're ready to play!
Withdrawals
Go to the casino's cashier section;
Select "Mastercard" for the withdrawal method;
Select the amount you want to withdrawal;
You're ready to enjoy your winnings.
Did you know?
Mastercard is one of the few payment methods you are all but guaranteed to find available at online casinos.
Solutions to common issues when using Mastercard at online casinos
Despite being one of the most used payment methods out there, there can also be problems with using it for online gambling in New Zealand. Be mindful of the problems below and know what to do if the situation arrives.
My Mastercard payment was declined by my online casino. What could have happened?
There are several reasons for an online casino to reject your payment. Maybe the transaction exceeds the card's limits, maybe the personal details of your account and your card don't match, or maybe your banking institution doesn't allow transactions with online casinos.
I'm afraid I've been a victim of fraud. What can I do?
Mastercard clients are surrounded by safety features. Zero Liability fraud protection protects users while making online or land-based transactions. Still, if you think you've been a victim of fraud, contact the support services immediately; it's available 24/7.
My bank doesn't allow payments to/from online gambling institutions. What could I do?
Many banks will refuse to handle any transaction from online gambling institutions. Mastercard users can work around it by using their cards to fund digital wallets that are widely accepted, such as Neteller, PayPal, and Skrill.

Did you know?
Mastercard also offers ID Theft Protection, which ensures timely detection and protection against identity theft.
Pros and cons of using Mastercard at online casinos
There are many advantages to using Mastercard for funding your online casino bankroll, yet it isn't perfect. Here's what's hot and what's not about using Mastercard to play in online casinos if you're a Kiwi:
Mastercard vs other payment methods
Mastercard is one of the most used payment methods worldwide in online and land-based transactions. How does it compare with similar payment methods, though? Check the table below for more information.
| Features | Mastercard | VISA | AMEX |
| --- | --- | --- | --- |
| Availability in over 200 countries | ✔ | ✔ | ✖ |
| Withdrawal time frame | 2-5 business days | 2–5 business days | 2-5 business days |
| Withdrawal fees | 2-3% | 2-3% | 2-3% |
Did you know?
Mastercard is developing a program that will allow banking institutions to offer cryptocurrency trading to their customers.
Master your card payments
Mastercard might not have the fastest withdrawal method when it comes to online casinos, but it's still accepted virtually everywhere and has many safety features to protect clients, their data, and their money.
For this reason, this payment method remains among the most popular ones if you're looking to spin the pokies on a NZ casino site.
Frequently asked questions
Mastercard is absolutely safe. It uses 256-bit encryption and safety features such as Zero Liability and ID Theft Protection to prevent fraud and data theft.
Mastercard doesn't support crypto payments yet. However, the company is developing a system that will support financial institutions which want to offer this service to their clients.
If you have any issues or inquiries about your Mastercard, you can reach the company by phone and email around the clock. There's also a FAQ section, where issues are organised by themes.
It's also possible to find prepaid Mastercard services. A prepaid Mastercard has the same acceptance as a debit or credit card. Many financial institutions are offering prepaid cards from Mastercard.
It depends on the online casino. In some cases, withdrawals are instant, although it's also common to wait up to five business days.
Some online casinos offer free withdrawals with this method. Yet, some online casinos may charge a 2-3% fee per transaction.