Top 5 Slot Games with the Highest RTP in New Zealand
There are many terrific slots in the market, but we found that these slots have the highest RTP in New Zealand.
If you're looking to score some big wins, hopefully, these are the pokie machines you're going to want to spend your time with:
Mega Joker
1429 Unchartered Seas
Jackpot 6000
Pumpkin Patch
White Rabbit Megaways
Below we're going to take a look at our top five, so read on to see if one of them tickles your fancy.
1. Mega Joker (NetEnt) – 99% RTP
This progressive three-reel, the three-line slot has been turning heads since its birth in 2013. With an astounding RTP of 99%, this game has managed to stay a firm favourite in a fiercely competitive field.
New slots might have a lot of entertainment value, but very few things beat a 99% RTP.
Mega Joker has a classic look and a user-friendly interface that makes this old-school slot a big hit worldwide. Aside from its famous RTP, Mega Joker has another exciting feature that keeps punters coming back.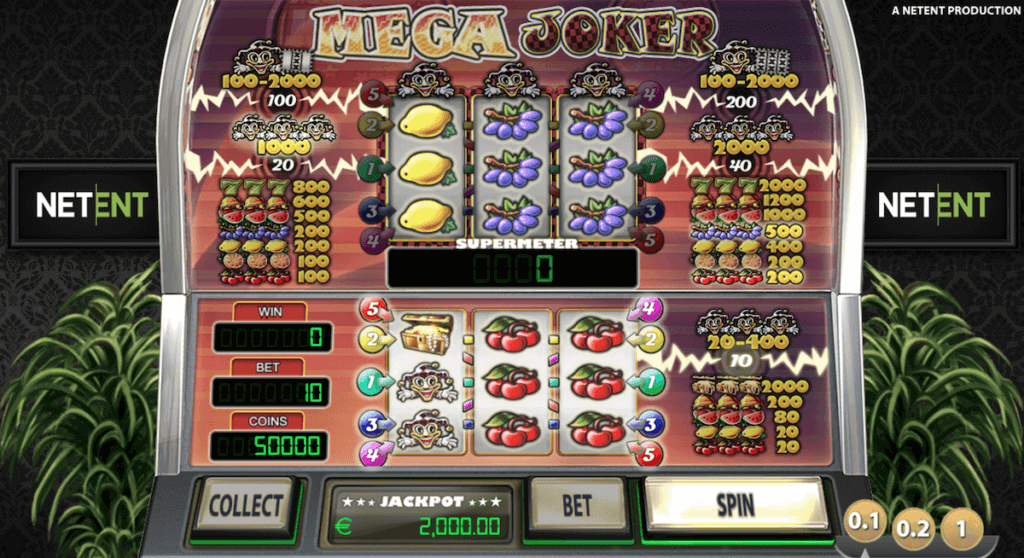 It's a jackpot that could pay out up to 30 000x your stake.
This cheeky progressive jackpot, though worth waiting for, is not triggered by the player but instead pays out at random.
If you're keen for some classic fruity goodness with a deliciously sweet RTP, give Mega Joker a shot.
| | | | |
| --- | --- | --- | --- |
| RTP | 99% | Min Bet | 1.00 |
| Volatility | High | Max Bet | 100.00 |
| Max payout | 30 000 | Jackpot | Yes |
2. 1429 Uncharted Seas (Thunderkick) – 98.6% RTP
1429 Uncharted Seas, from Thunderkick, is a terrific slot for beginners or players just looking to have a little low-pressure fun.
This five-reel slot offers up to 25 paylines. It is also a low volatility pokie that offers regular wins without too much of a risk involved meaning you can have an extended playing time without blowing your entire budget.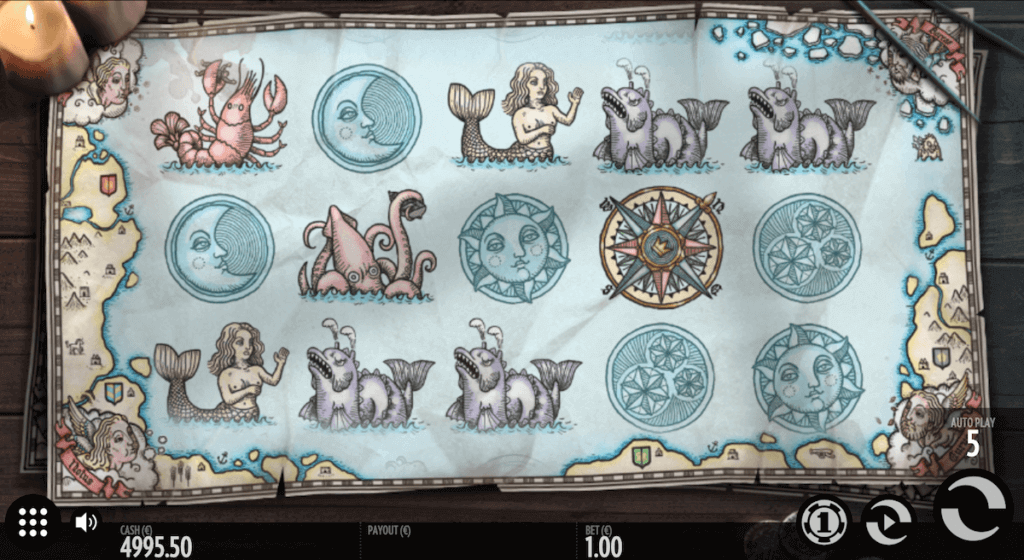 With a max win of 670x your stake per spin, however, should you nail down some of the higher paying symbols, you could increase that to 1250x your wager.
This is an excellent slot for players to familiarise themselves with the vast oceans of RTP and volatility.
| | | | |
| --- | --- | --- | --- |
| RTP | 98.5% | Min Bet | 0.10 |
| Volatility | Low | Max Bet | 100.00 |
| Max payout | 670 x | Jackpot | Yes |
3. Jackpot 6000 (NetEnt) – 98.90% RTP
Jackpot 6000 is another classically fruit-themed slot to grace this list. It is also the second one from gaming giant NetEnt.
This classic fruity fun slot was introduced in 2014, and despite its somewhat dated graphics, it remains a firm favourite on the floor.
The game is simple in design and easy to navigate, and with an RTP of 98.90%, you can relax and buckle in for a classic, atmospheric slot.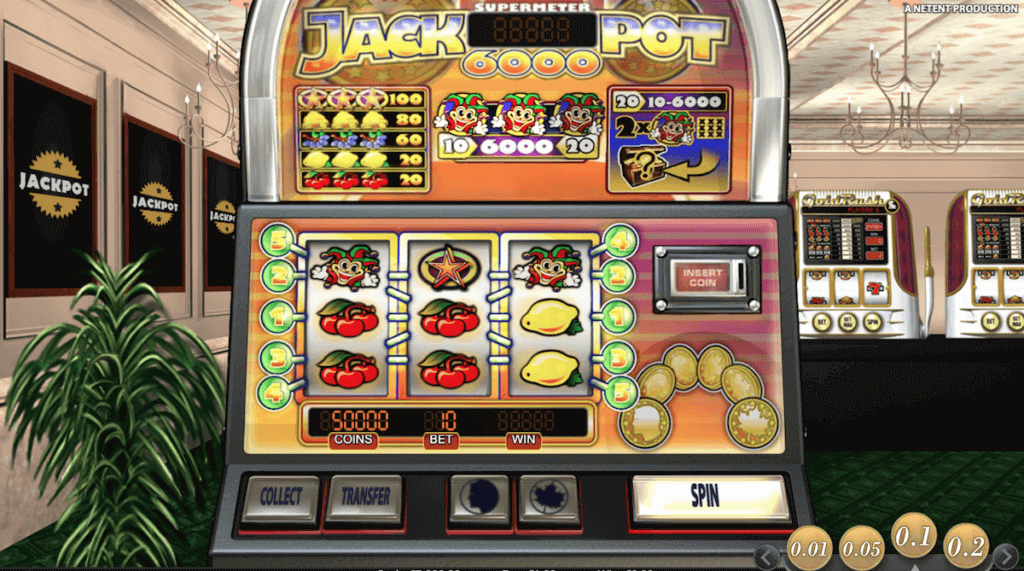 | | | | |
| --- | --- | --- | --- |
| RTP | 98.90% | Min Bet | 01.00 |
| Volatility | Medium | Max Bet | 2.00 |
| Max payout | 6000 | Jackpot | Yes |
4. Pumpkin Patch (Habanero) – 98.18% RTP
Developer, Habanero, introduced this high RTP pokie game.
When released in New Zealand, Pumpkin Patch quickly developed a fan base due to excellent graphics, medium volatility, and a charming RTP of 98.18%.
This title is fun and entertaining and won't break the bank.

| | | | |
| --- | --- | --- | --- |
| RTP | 98.18% | Min Bet | 0.01 |
| Volatility | Medium | Max Bet | 20.00 |
| Max payout | 200 000 | Jackpot | Yes |
5. White Rabbit Megaways (Big Time Gaming) – 97.72% RTP
White Rabbit Megaways is one of the biggest hits to come from game developer Big Time Gaming.
Since its arrival on the scene in 2017, this slot has settled in to be a firm favourite – and we think that the RTP might have something to do with it.
Aside from incredible graphics, terrific visuals, and insane features, like expanding reels and bonus wilds, White Rabbit Megaways offers a great RTP.
Coming in at a fanciful 97.72%, we definitely suggest you put this slot in the "must try" category.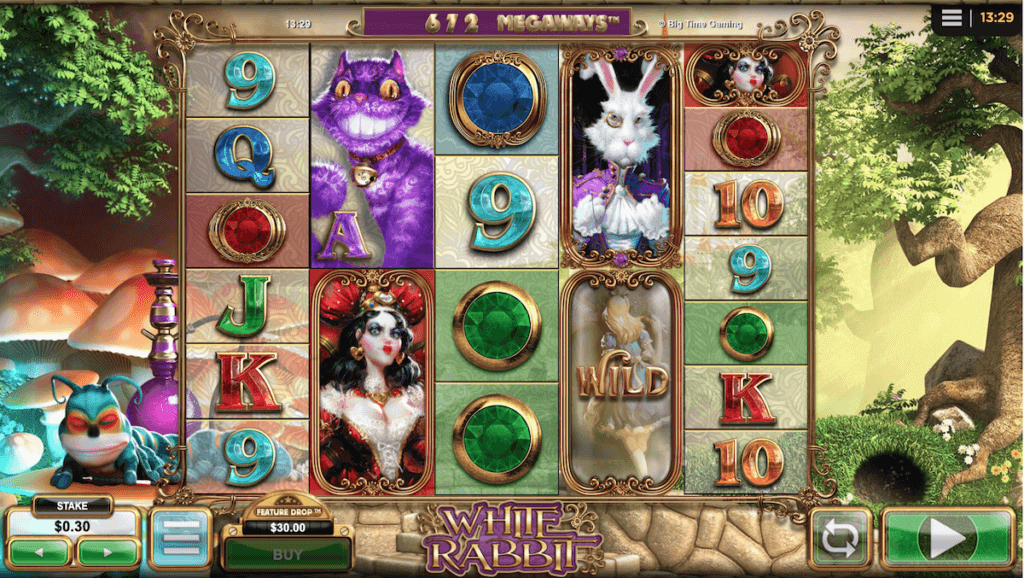 What makes this game even better is the medium volatility, meaning wins pay out reasonably regularly.
This slot is not only an RTP no-brainer but is also loaded with great features and a max win of 17 420x your stake. Don't take our word for it; head down the rabbit hole and find that magic.
| | | | |
| --- | --- | --- | --- |
| RTP | 97,72% | Min Bet | 0.10 |
| Volatility | Medium | Max Bet | 20.00 |
| Max payout | 17 420x | Jackpot | Yes |
Latest High RTP Slot Games
Game developers are constantly releasing new slots with better features for better gameplay, but there seems to be a trend where newer slots don't always have the best RTPs.
Book of 99 is one of the only new high RTP pokies we were able to come across in New Zealand. The game was developed by Relax Gaming in 2021 and as the title hints to, has an RTP of 99%.
As is evident from our list, the majority of those slots are older, more classic slots.
The average RTP for slots these days sits between 95% and 96%.
What Is RTP And Why Do You Need To Know About It?
Return to Player percentage, or, as it's commonly known, RTP, is a percentage that gives punters an idea of the percentage of wagers players can expect over an extended period of gameplay.
Online casinos in NZ, just like land-based casinos, make their money off by holding an edge over players. The more this edge leans over to favour them, the less likely you are to land a decent win.
A slot's RTP is calculated by machines that utilize the payout history and all the theoretical playing options of a specific slot to determine how likely a win would be.
How Important Is RTP For A Player?
RTP is arguably one of the most important factors in modern gambling.
Gambling is, in many cases, a high-risk game, so knowing the stakes can help players make informed choices regarding game and slot machine choice.
In a nutshell, an RTP of 99.0% would mean that for every NZ$100 a player wagers, he could get NZ$99 back.
Knowing the RTP of a slot can give you an excellent indication of your odds of winning back a percentage of your investment.
What's The Difference Between RTP And Volatility
RTP and volatility are two aspects of online gambling that offer a great deal of insight to punters. Volatility has a lot to do with how hard you're going to have to work to rake in some wins.
Lower volatility slots might pay out more frequently but the amounts are smaller, where high volatility slots payout less frequently but the amounts are larger.
High volatility slots are notoriously unpredictable, whereas lower volatility slots might feel a little kinder.
To get to grips with these aspects of pokies, we suggest you play a few slots and see what works best for you.
Where To Find The Best Slots With The Highest RTP?
Now that you have a clear understanding of the value of high RTP slots, you might find yourself looking for a few to test out. The best places we found for the best payout slots are the following casinos:
Find your favourite NZ online casino with the best welcome bonuses or VIP programs and take these slots out for a test drive – we can almost guarantee you'll have a great time.
Frequently asked questions
In a fundamental sense, the RTP is calculated by taking what punters invest, or put down, divided by the amount returned to players, and this is taken over the course of at least 1 million spins.
It's safe to say that a standard lower end RTP would be at least 96% and head up to 99%; most good quality slots sit at between 97% and 98%.
Anything below 94% would be considered a poor RTP.