Money Cart 2 Review
Money Cart 2, produced by Relax Gaming, is basically a spin-off of Money Train 2, where you just get to play the bonus game. In the review below, you learn how all the different features and mechanics work so you can get the most out of your experience.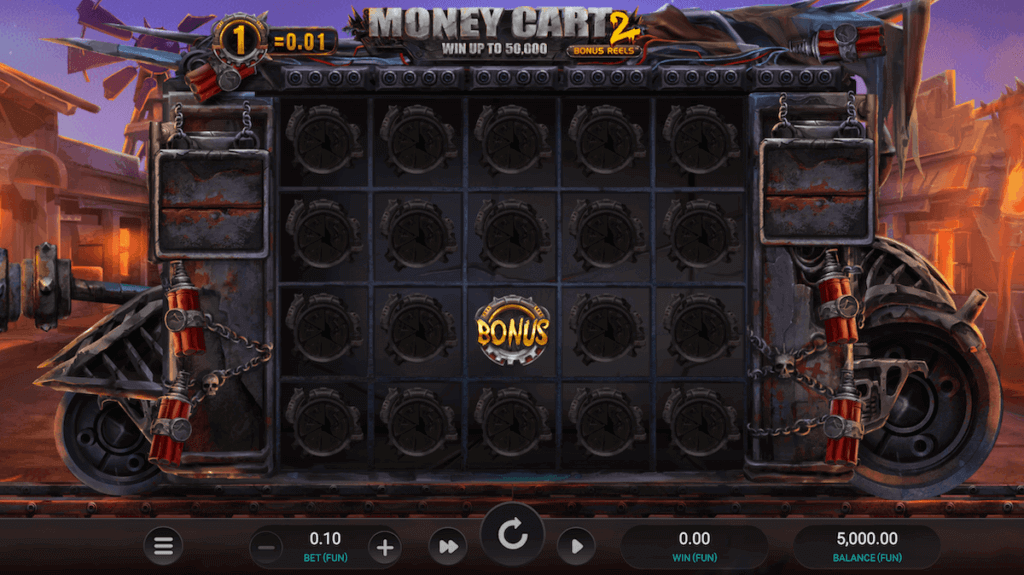 What you'll find in this Money Cart 2 review
Here, you can get a quick look at what you'll find in our Money Cart 2 review. As you can see, we review pokies in a detailed fashion, covering all major areas of the game.
Symbols: Find out how each of the symbols work, especially the bonus ones.
Min/max bet, autoplay option: We go over the wagering options for the game and also if autoplay is available.
RTP: Learn more about the RTP value and expected payouts.
Volatility: We explain the volatility level and how it may affect payouts.
Maximum win: Find out the maximum you can win in this pokie.
Wilds, re-spins and other mechanics: We go over each of the mechanics in the game and explain how they work.
Bonus game: Learn more about the Hold and Win bonus game.
Graphics & sound: We describe the graphics and overall atmosphere of the game.
Play Money Cart 2 with the best bonus
If you're wondering where to play, look no further than this site. You'll find the very best online casinos in New Zealand with some excellent promotions to get you started.
Money Cart 2 symbols & payouts
Let's start off by looking at the symbols you'll find in this pokie, along with other information like RTP, volatility, and wagers.
The symbols
Money Cart 2 doesn't have paying symbols in the traditional sense. Instead, you basically get the Hold and Win bonus game only. You'll see gear symbols with a number value on them, but exactly how everything works will be covered more in the game features section.
Paylines
Money Cart 2 doesn't use paylines like most other pokies. Instead, at the end of each bonus round, you'll collect the available values.
Min/max bet, autoplay option
The minimum bet is $0.10 and can go as high as $200. There's both an autoplay and turbo feature, but no loss limit option.
Money Cart 2 RTP
At 98%, the RTP is impressive and far above the average 96% for pokies. It means you should be able to get a reasonably good return on this game, if you're lucky.
Volatility
This is a high volatility game, rated as 5/5. This makes big wins more likely to happen, but there's the possibility for multiple rounds to go by with no action at all.
Jackpot and/or maximum win
There's no jackpot available in this pokie, but you could win up to 5,000x of your wager.
A high volatility pokie with a lot of excitement
It's clear Money Cart 2 is geared towards more explosive wins, rather than smaller, more consistent ones. While it could be a number of rounds before the Hold and Win feature gets rolling, once it does, you're likely going to get some decent payouts.
Game features
With Money Cart 2 being a somewhat unconventional pokie, there's a fair bit of stuff to unpack here. So let's get right into the various features.
Wilds, re-spins and other features
While wild symbols and free spins rounds are common in most pokies, you won't exactly find that here. There is a certain kind of re-spin associated with the Hold and Win feature itself, but there are no free spins like you see elsewhere.
There are a whopping nine special symbols here though which we'll explain next.
Payer
The payer reveals a value, which then gets added to the other symbols.
Collector
This symbol collects the value of other symbols on the reels, then adds them to its own.
Collector or payer  
The collector/payer is a combination of the two above. First, it collects all the values, and then adds them to other visible symbols.
Sniper
The sniper doubles the value of up to eight other symbols.
Necromancer
The necromancer can return up to seven non-persistent special symbols back to the reels.
Reset Plus
Increases the starting number of the spins counter by one.
Persistent Payer
The persistent payer functions as the payer from before but it works on each round for all new symbols.
Persistent sniper
Same as the sniper, but all new symbols can also have their value doubled.
Persistent collector
It works the same as the collector and continues to add the values of new symbols to itself. Note that all non-persistent symbols also have values of their own.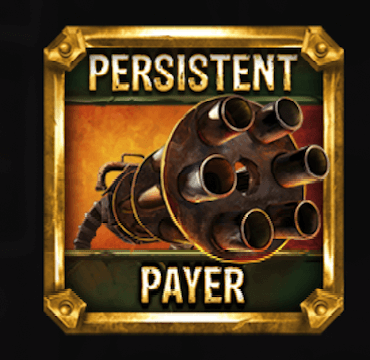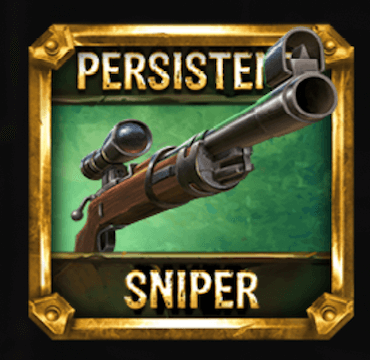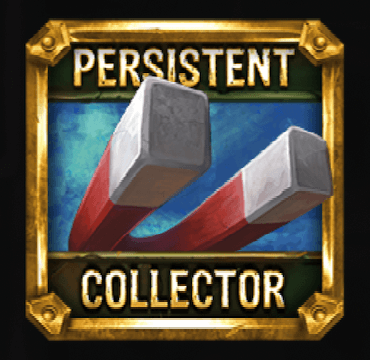 Hold and Win
To get the action started, you'll need three bonus symbols to land. Afterwards, you'll enter the main game with an initial three spins on the counter.
During this time, you'll have gear symbols with values on them appear on ther reels. There's also the potential for nine different bonus symbols (each with its own special action) to show up as well.
Whenever a symbol lands, the counter gets reset to three. When you eventually run out of spins, all the values on the screen get added up and awarded to you.
Money Cart 2 graphics & sound
The visuals and theme of Money Cart 2 are virtually unchanged from Money Train 2. At first glance, you might think you're playing the same game. It still features the Wild West atmosphere that started with the first pokie in the series but it's a bit darker here with some futuristic elements.
| | |
| --- | --- |
| Graphics | 2D |
| Optimised for Mobile | 👍 |
| Music | Slower paced Wild West theme |
| Special features | Animations, flashing lights, explosions |
Money Cart 2 looks and sounds excellent
The background and overall visuals are about as good as it gets where most pokies are concerned. We also enjoyed the sound effects and background music. It would have been even better though, if there was a bit more variety in the basic symbols.
Solutions if you have some issues with a game
If you experience any trouble while playing Money Cart 2, such as slow gameplay, freezing or the game fails to load, you can try some of these suggestions below.
Reset your internet connection, then refresh the page and try loading the game again;
Disable any Ad blockers or other unnecessary extensions as these can sometimes interfere with the game's function;
If the game crashes while playing, all bets will be void and returned to you.
Money Cart 2: A dream for Hold and Win fans 
Players who enjoy Hold and Win pokies are sure to find Money Cart 2 entertaining. The Wild West setting, variety of bonus symbols and amazing visuals contribute to an exciting game.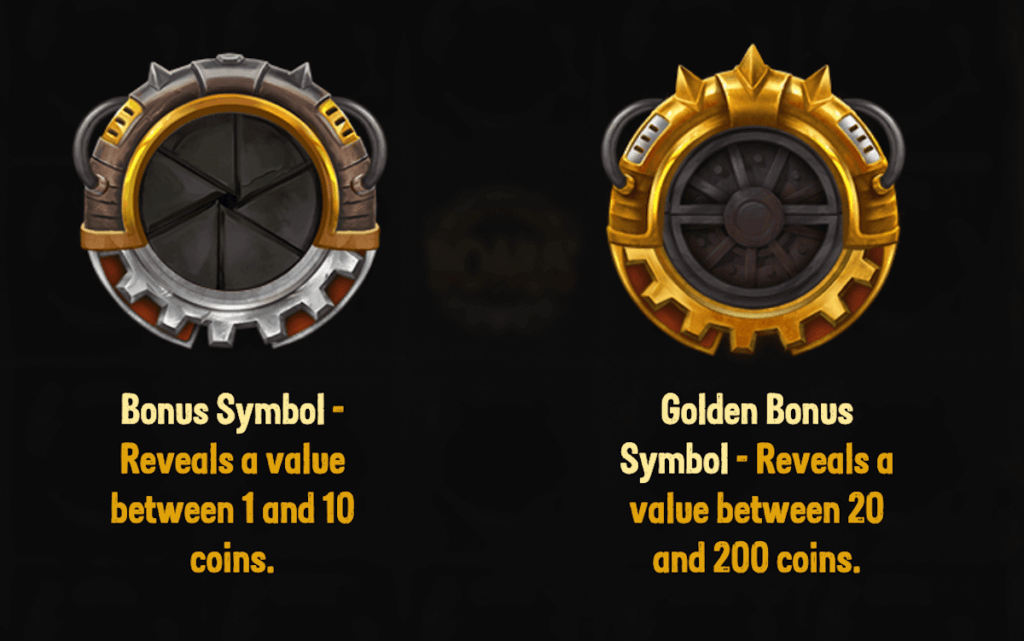 Even if you've never played a game like this before, we recommend giving it a try. It's definitely a different experience from what your average pokie offers. Ultimately it proves to be a fun game to play with few criticisms. Money Cart 2 gets a fantastic final score of 85/100 from us.
Other slots to play if you like Money Cart 2
If you enjoyed playing Money Cart 2, you might want to check out other similar games from Relax Gaming.
FAQs
Who created Money Cart 2?
Money Cart 2 comes from Relax Gaming, a game provider known for producing numerous other exciting casino games.
Is Money Cart related to Money Train?
Yes, Money Cart 2 is essentially a simplified version of Money Train 2, which mainly features the bonus game.
What's the RTP of this pokie?
The RTP is fairly impressive at 98%, putting it above many other pokies.
How much can NZ players wager?
You can bet anywhere from $0.10 to $200.
What's the maximum win that's possible for players from New Zealand?
The maximum you can win is 5,000x your wager.
What bonuses can NZ players look forward to?
The Hold and Win feature is the main bonus game, with an additional nine special symbols.