Some believe craps came from the Romans; others say the Arabs introduced it. No matter where it came from, this fast-paced game of dice has been popular since the Middle Ages and has continued to grow in popularity ever since! Let's get into the game and discover some popular craps variations for New Zealanders.
Most Popular Craps Variants
The simplest way to describe a game of craps is to say that it is players betting on the result of a dice roll. In craps, your opponent is the bank, and your job is to correctly guess what the total of the rolled die will be. You have different betting options in the game, and each comes with its odds, payouts and risk profile.
For such a seemingly simple game, the rules are surprisingly complicated, and it's crucial to ensure that you know what they are if you want to be successful.
In traditional casino-based craps in New Zealand, the table is run by four people – two dealers, a stickman and a boxman, and the table has space for up to 20 players. In a game of online craps, the functions of these positions are automated, but the game in its essence stays the same, and each player will get a chance to be the shooter (the person that rolls the dice).
You can opt out of being a shooter and still bet on the game. If you want to be a shooter, you have to bet at least the table minimum on either the pass or don't pass line. Rolling the dice in a digital, online game is affected by pushing the roll button. There are two phases to the game, the come out and the point.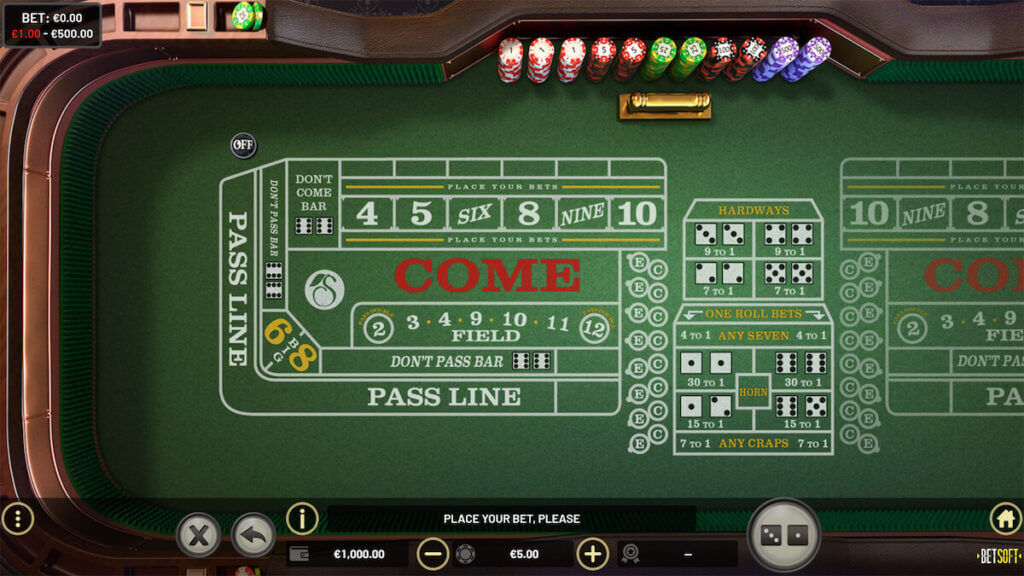 Let's look at the best craps variations that are currently available to New Zealand based players.
1. Crapless Craps
Crapless Craps is very similar to a traditional craps game, except for one significant difference – you can't crap out. In this craps type, a score of 7 will lead you to an automatic win, and any other score will establish the Point for the shooter to beat.
2. High Point Craps
High Point Craps is one of the craps variants in NZ that doesn't take rolls of 3 or lower into account, and any shooter rolling such a low score must re-roll to get a higher total. In High Point Craps, hitting 11 or 12 on a roll is an automatic win. Roll a score between 3 and 11, and you'll establish the Point, which is the score for the shooter to beat on their following roll.
Simplified Craps
There are very straightforward rules about who wins the bet and how in this simplified version of the original. You, the shooter, bet against the bank and roll two dice. Rolling a 2, 3, 4, 10, 11 or 12 is counted as a win, and rolling a 5, 6, 7, 8 or 9 counts as a loss.
Die Rich Craps
One of the newer craps types for players in NZ, Die Rich Craps is played using just one die. You roll from a die cup instead of your hand and roll it onto a small table. Rolling a 6 will win you the game, while a 1 is craps and will tank any line bets.
New York Craps
The New York Craps table is different from other craps tables – it's called a double-end dealer. The table features neither a come betting box nor a don't come betting box and has no option for place bets. You can only bet on the numbers 4, 5, 6, 8, 9 or 10 for a win – any other number is a loss.
Diceless Craps
Diceless Craps is played with cards in the place of dice. The Ace through 6 cards represent the dice and are split into two piles with an even number of Ace and 6 in each. Rather than rolling the dice, you draw a card from each stack to get your total when playing this craps variant.
Craps With Both Cards and Dice
As you might expect, this game version is played with cards and dice together. You have two dice and two sets of cards. The irregular dice are rolled to decide which cards to use to create the value of the "dice"/card roll.
Open Craps, Fading Craps or Money Craps
Played against the house, in this craps variation you can expect big purses and higher limits than at most other craps variants tables. A percentage of the money you place as bets is kept by the house as a cut known as the vigorish.
Scarney Craps
This is a craps variant was developed by John Scarney with the sole aim of increasing the casino takings. There are no don't come or come bets, and the bank gets no money from right bets. This game isn't designed to favour players.
Low Limit Craps
No matter what your budget, you'll find a low limit game to suit your pocket. Low limit tables are a type of craps variations that make the game accessible to players of all bankroll sizes.
High Limit Craps
With no maximum bet limit, High Limit Craps attracts high rollers with big bankrolls. While playing large can lead to some impressive wins, it can also lead to dramatic losses and you should be wary when entering a high limit game.
Bubbles Craps Machines
A newly designed digital machine, bubble craps uses dice in a bubble dome to shoot the dice upwards and achieve a random and fair result each time. With no need for dealers to man the game, Bubbles Craps is run by the players who roll the dice using the shoot button.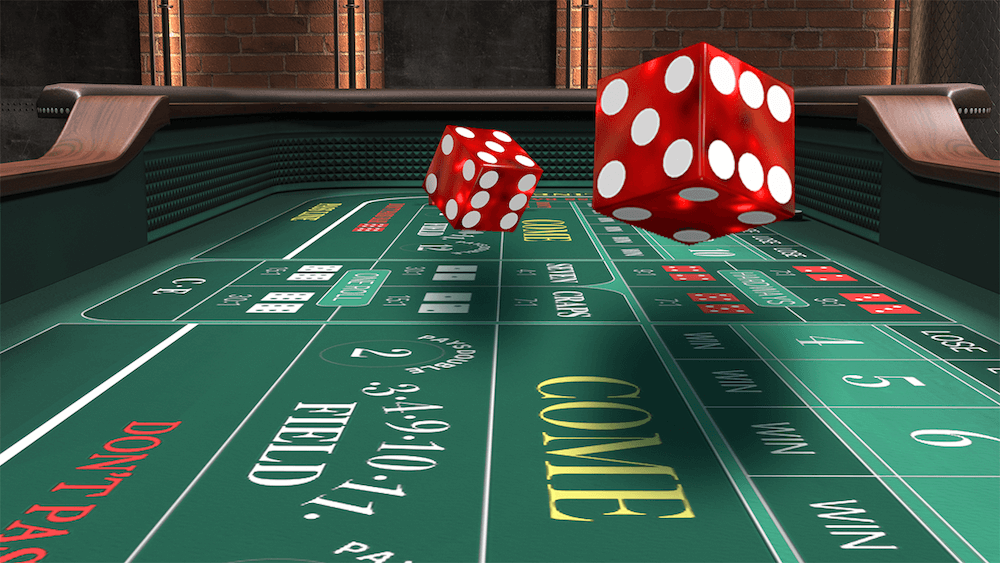 Which Craps Variation Should You Choose?
When choosing your craps variations, you need to consider a few things. How much risk is just right for you? Do you like the challenge of a complex game, or would you rather keep it simple when it comes to the rules? Do you play with a strategy, and does it fit with your chosen variation? Here are some key things to consider next time you visit your favourite NZ casino to play one of the many craps types.
Craps variants with the best odds
Similarly to most casino games, there are differing odds for the different types of bets in craps. Each variant also carries its own house edge, which can fall for or against your favour when playing. The house edge is the gap between the actual odds of you hitting a roll and the odds that the house will pay for that roll. The variants of craps that feature the best odds are:
Crapless Craps – odds of up to 6:1
Simplified Craps – odds of up to 5:1
Die Rich Craps – odds up to 4:1
Craps Variations That Payout The Most
The higher your bet on a roll, the higher your potential payout, but the higher your potential loss as well. You'll need to find a balance between the risk and reward of your chosen bet. Higher limit craps games generally have higher payouts, and variants with a low house edge will pay you more often. The variants that offer the best payouts are:
High Limit Craps – because there is no betting limit in a high limit game, and the house edge is lower in comparison to other games, a game of High Limit Craps could lead to great payouts.
High Point Craps – With two numbers excluded and two ways to win straight out the gate, High Point Craps favours the player more than other variants.
The best variants to try when you're new to a casino
If you're new to the world of casinos, you won't be accustomed to the fast pace of the game of craps and the intricate betting and rules of play. We'd recommend that newer players stick to the simpler craps variants like Low Limit or Simplified Craps. With these versions, you should be able to hone your skills until you are ready for a more complicated game.
In a game of Simplified Craps, you have six winning numbers and five losing numbers, offering you the chance to become accustomed to the play and pace without first having to learn all of the bets.
Since you can place super-low bets in a Low Limit game, you can take your time to learn all the rules and betting options with a lower risk until you are ready to play a higher risk variant.
Types of craps to play if you're a pro
If you're an old hand at casino games and are used to the pressures of a game of chance, then you should be set to play a higher risk game that requires a bit more skill and knowledge. If you can keep a cool head and play the table, why not give a high limit game or a Cards and Dice game a go?
If you've got your craps strategy all figured out, a high limit game with high stakes is a great place to test your strategy and perhaps walk away with a big win.
Since Craps With Both Cards and Dice uses both mediums to play, following the gameplay can be quite complicated, but with odds of up to 500:1 on certain winning combos, you'd be hard-pressed to find a better-paying variant.
Craps variations you should avoid
Our advice is to identify the variant with the worst house edge and avoid it as much as possible. Unless there is a very lucrative deal on the table, you should avoid:
Open Craps, Money Craps or Fading Craps, have a house edge of 5%. This is a straight, automatic vigorish the house takes.
Scarney Craps: Originally created to improve the casino's earnings, Scarney Craps was not designed in the player's favour.
No matter if you're looking for the best craps variations on the market, or simply looking for a new online casino to hone your skills, we definitely recommend that you redeem a top NZ bonus before playing your preferred craps variants!
Frequently asked questions
When playing online, you are virtually unlimited when it comes to craps variants; at the very least, New Zealanders can expect access to the variants listed here.
While the best variant for you depends on your unique playing style and risk preferences, we always recommend playing the best odds and lowest house edge.
Crapping out is hitting the craps number when rolling, which is an automatic loss. Different craps types have different craps numbers.