Offer details
All top casinos in New Zealand appreciate their loyal customers by offering some of the best offers in town.
Reload Casino goes a step further and gives a 10% weekly cashback to all of its players.
How does it work? More details below
How to Claim Your Cashback at Reload Casino
It cannot be any easier to claim your cashback. Once you're successfully registered as a new plater with Reload Casino and start playing, you will automatically be eligible for a free weekly 10% cashback for all the amounts you would have bet during the week.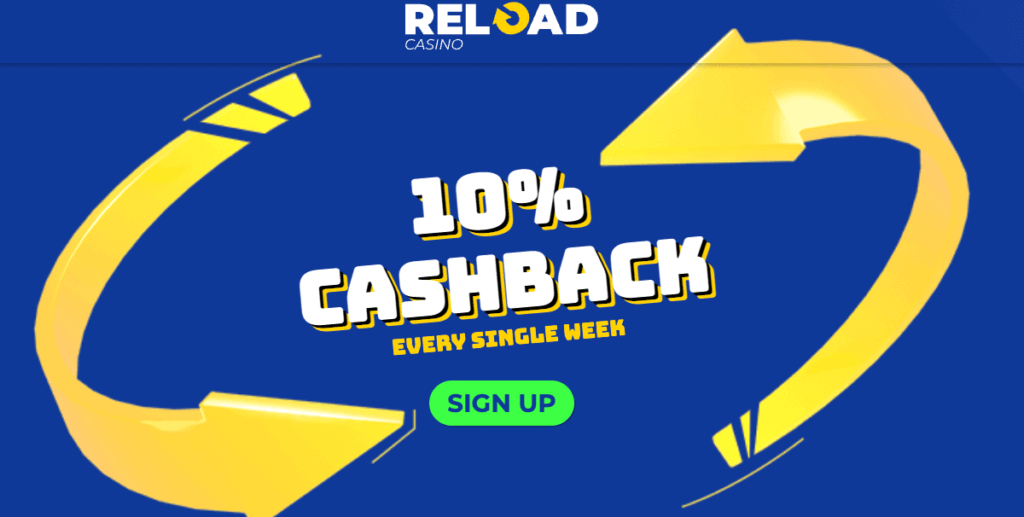 Every player gets a 10% cashback, and these are automatically made available in your payment account every Monday.
About Reload Casino
Reload Casino has been around since 2018 and already features more than 500 games – from anything to slot games and a wide choice of live casino games as well.
Reload Casino is mostly known for rewarding its loyal customers – not only through the 10% cash back's and the monthly offers but also through a dedicated VIP program for its devout players. Find out more in our review!