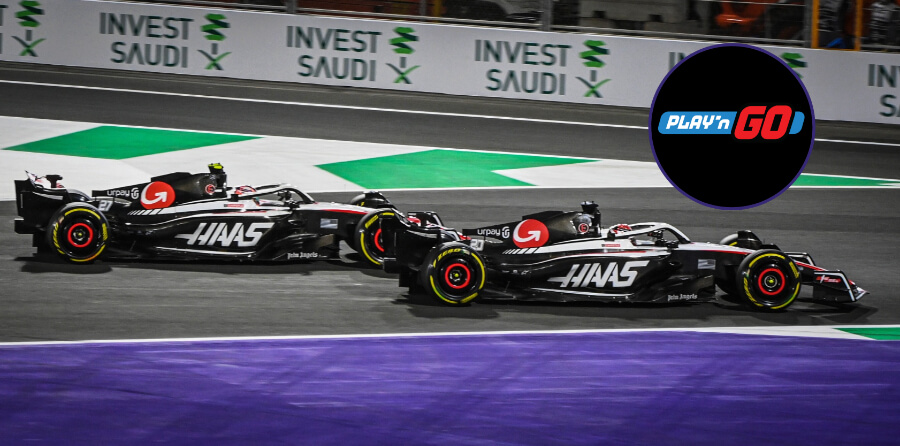 Casino game provider Play'n GO and US-based MoneyGram Haas F1 Team have entered a multi-year agreement.
Through this partnership, Play'n GO will feature their branding on the side of the VF-23 Haas Formula 1 cars, beginning from the upcoming Las Vegas Grand Prix.
Play'n GO's logo will also be added to the race suits of Kevin Magnussen and Nico Hulkenberg (MoneyGram Haas F1 Team's drivers) in preparation for the 2024 Formula 1 season.
In comments following the deal, MoneyGram Haas F1 Team Principal Guenther Steiner, expressed how delighted the Formula 1 team is to be working with the game provider.
Steiner added that the ambition of both companies matches each other, and that both strive "for progress through integrity, innovation and entertainment."
The Team Principal also noted that Play'n GO is working towards expanding in the gaming sector in America, which according to him makes the provider "a true global player".
Steiner emphasised that through this deal, both companies will be able to "showcase the excitement of Formula 1" to so many new fans from the United States and all over the world, through this partnership.
Describing this deal as a long-term one, Steiner concluded that he looks forward to "building a powerful proposition together over the course of the next few years."
Meanwhile, Johan Törnqvist, CEO and co-founder of Play'n GO, described Formula 1 as "one of the premier global entertainment properties" that pushes sport and technology in a competition that is one of the most thrilling and highly-regulated.
Törnqvist added that Play'n GO believes that entertainment, strong regulation and innovation are all factors needed for the flourishing of the gaming industry for many more years.
Play'n GO's CEO concluded that such a partnership will allow new audiences from all over the world to be introduced to the provider's games, and that the team behind the provider is thrilled to be a part of the Formula 1 team's journey, "to drive forward performance and innovation both on and off the track".
For more on the latest news about casino game providers, and the world of iGaming, we invite you to check out our dedicated Casino News section.