Are you looking for the top new slots in New Zealand?
Many top game providers, as well as, boutique studios, have already given us some impressive titles, many of which might even become classic favourites amongst players in the years to come.
Under the circumstances, we feel that it is more than appropriate to dedicate an entire article to new pokies 2021.
Don't worry, we will share with you the best online casinos to join and also tips on how to recognize the best new slots to play.
So, keep on reading to find out more!
---
10 Latest Slots in 2021
And to start this article on the right note, we want to share with you the top 10 new pokies that left quite an impression during 2021 and which are viewed by most players as the best online pokies of the last few years.
Since all of the below games are already available in the market, we invite you to check out a gambling platform from our online casino list to try out the best pokies that dominated 2021 and which will surely maintain their popularity streak during 2022!
1. Starburst XXXtreme (Netent) 
| | |
| --- | --- |
| Release Date: 15.07.2021 | Paylines:  9 |
| Min Bet: NZ$0.10 | RTP: 96.26% |
| Max Bet: NZ$ 50.00 | Max Win: NZ$ 10000000.00 |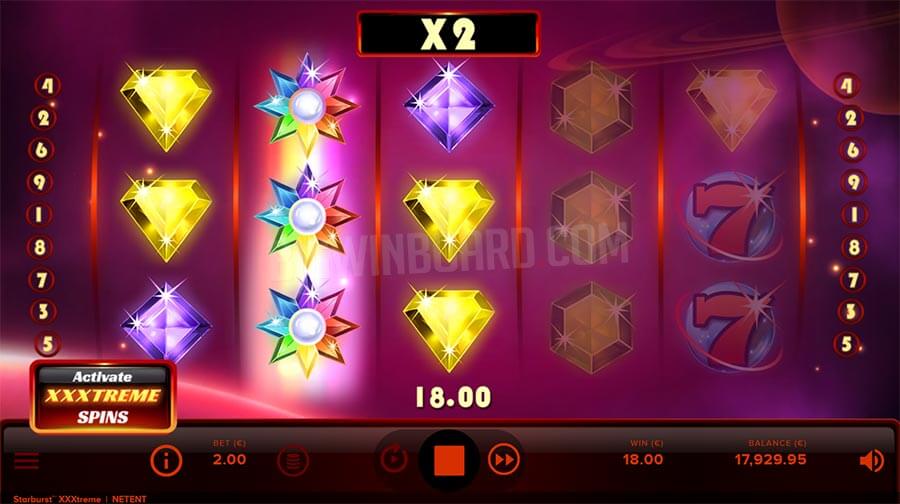 Once again, the plot transports us to outer space in search of riches concealed behind those gleaming space diamonds. With this new edition, we're providing you new-age features like increased volatility and greater functionality—not to mention an overall gaming experience so intense, your jaw could simply drop to the floor in awe! The long-awaited sequel to NetEnt's iconic Starburst game.
On the reels, there are coloured diamonds, BARs, and scarlet 7s, as well as multi-coloured star wild symbols. These provide respins as well as random multipliers of up to 150x. When you combine the maximum number of wilds with multipliers, you can win a whopping 200,000x your stake in this game. At the most significant bet level, that equates to a massive ten million dollars.
2. Fire in the Hole (Nolimit City) 
| | |
| --- | --- |
| Release Date: 02.03.2021 | Paylines: 20 |
| Min Bet: NZ$0.20 | RTP: 96.06% |
| Max Bet: NZ$50 | Max Win: 60,000x |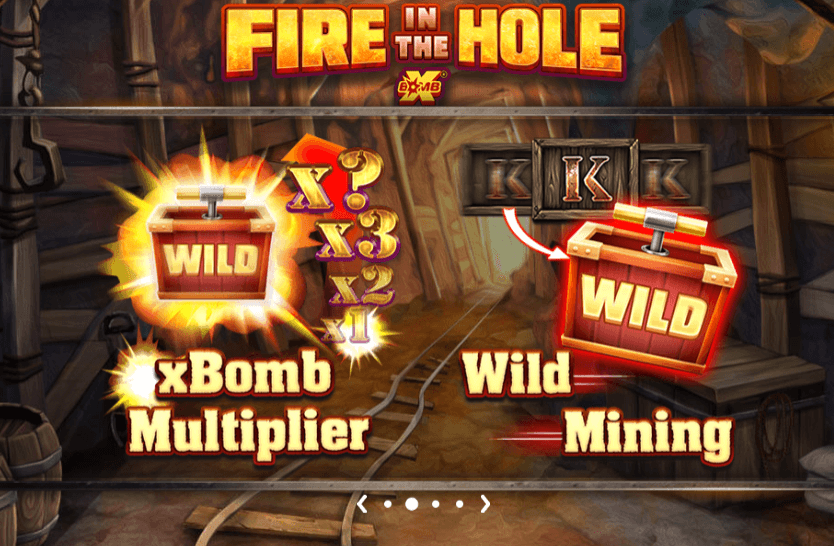 Over the last few years, Nolimit City has taken up cliche themes and game them an unscripted twist, creating fun and innovative slots. Fire in the Hole falls right into this category with its mining theme but unique take and features.
On first impression, the slot takes on the stance of a big, burly, no-nonsense machine. At the heart of the game is the new feature XBomb. While completing the ensemble, you'll find Lucky Wagon Spins, Collapsing Mines, Wild Mining and feature buy.
But the best part of the game is the maximum winning potential of 60,000x your stake. 
3. The Green Knight (Play'n GO) 
| | |
| --- | --- |
| Release Date: 04.03.2021 | Paylines: 20 |
| Min Bet: NZ$0.10 | RTP: 96.27% |
| Max Bet: NZ$ 100.00 | Max Win: NZ$ 1000000.00 |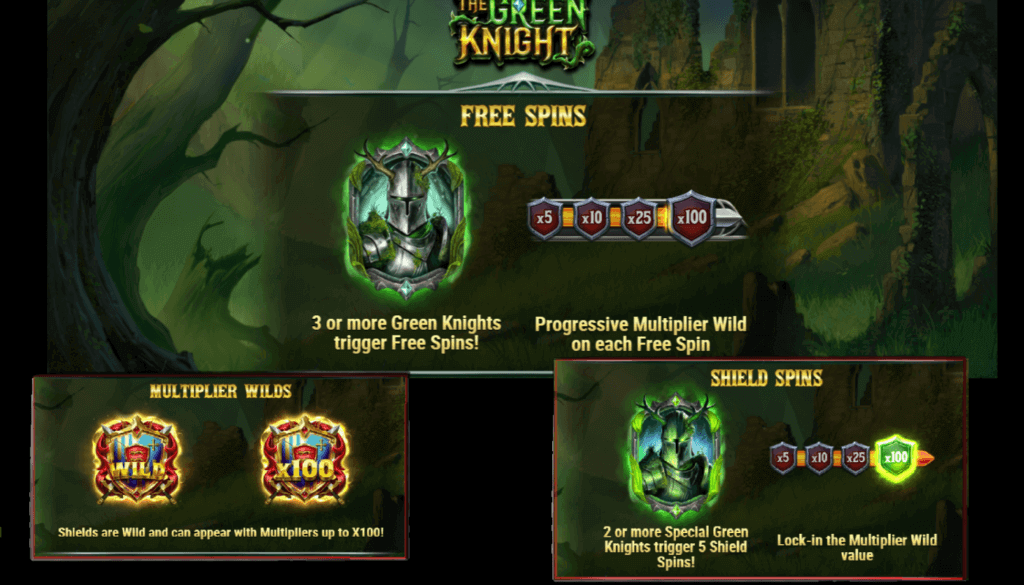 Return to the days of old and King Arthur legends with Play'n GO and The Green Knight online pokie. Beautifully detailed pictures of shields, axes, and a wild-looking horse, as well as a courageous knight and rune stones, show on the 5 reels of this 20-line game.
The action takes place against a backdrop of woodland and a ruined castle. Each sign has detailed images, and the epic story of knights, damsels in distress, and weapons is accompanied by an appropriately dramatic soundtrack. With the ghostly horse and knight shining with green magic, there's a mystical element here.
4. Basketball Star on Fire (Microgaming) 
| | |
| --- | --- |
| Release Date: 11.03.2021 | Paylines: 25 |
| Min Bet: NZ$ 0.25 | RTP: 96.12% |
| Max Bet: NZ$ 100.00 | Max Win:  NZ$ 250000.00 |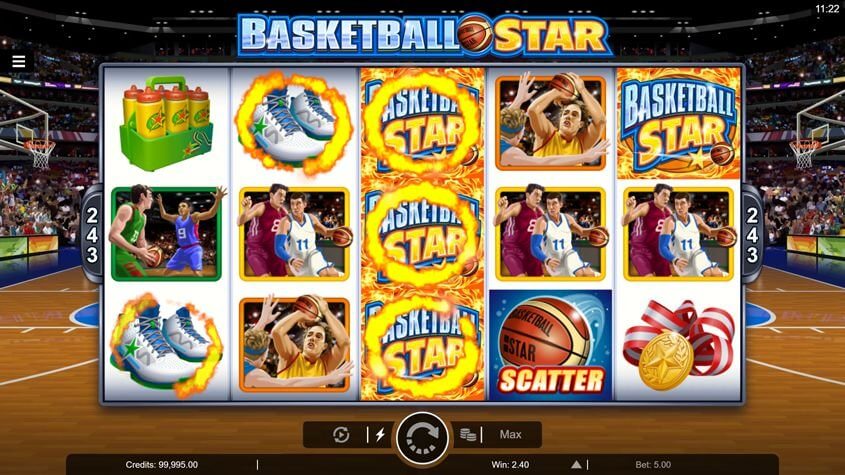 The Basketball Star on Fire pokie, developed by Microgaming and Pulse 8 Studios, is currently accessible at desktop and mobile casinos. It incorporates all of the design elements that made the original Basketball Star so popular while also introducing exciting new components such as a respins bonus round, free games with totally wild reels, and jackpots. You can win up to 2,500 times your deposit, or $250,000.00, if you play at the maximum stakes.
Basketball Star on Fire is a 5-reel, 25-line slot machine with a high volatility and a 96.12 percent average payback rate.
5. Bompers (ELK Studios) 
| | |
| --- | --- |
| Release Date: 02.03.2021 | Paylines: 4-8 |
| Min Bet: NZ$ 0.20 | RTP: 95.80% |
| Max Bet: NZ$ 100.00 | Max Win: NZ$ 500000.00 |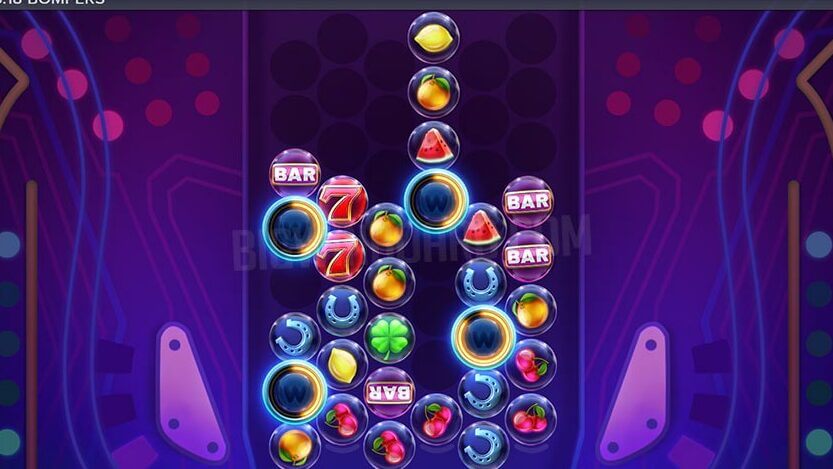 If you enjoy games with clever features and exciting gameplay, be sure to check out ELK Studios' Bompers online pokie. This 6-reel game has conventional fruit symbols that vanish after winning, activating extra rows and potentially leading to numerous prize-winning combinations.
You'll see right away that this isn't your typical game. The Bompers slot machine features cherries, watermelons, red 7s, and other classic symbols in circular symbols that interlock on a massive 6×8 grid.
6.Temujin Treasures (Pragmatic Play) 
| | |
| --- | --- |
| Release Date: 18.03.2021 | Paylines: 1,024 |
| Min Bet: NZ$ 0.38 | RTP: 96.55% |
| Max Bet: NZ$ 190.00 | Max Win: NZ$ 1765480.00 |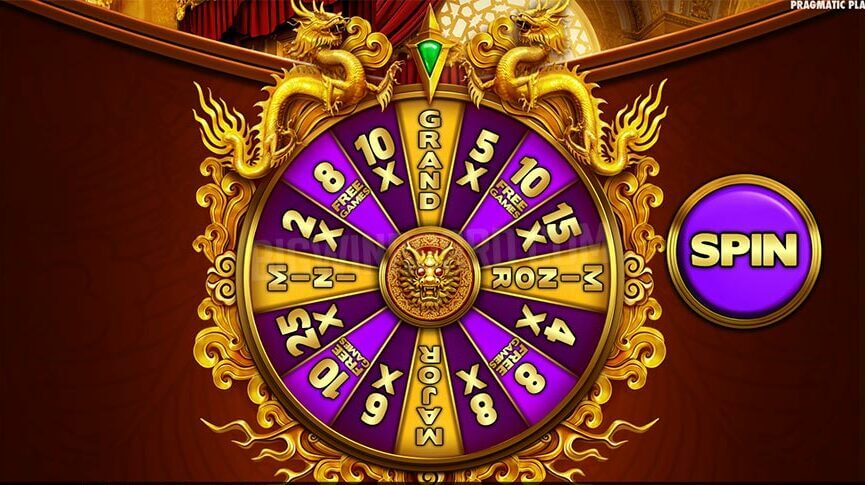 Pragmatic's Temujin Treasures The Genghis Khan-themed pokies game has a classic Asian style, with lucky coins, vases, and jade statues on the five reels. The top awards are awarded by a smiling Temujin, while the numerous bonus symbols activate some intriguing extra features.
Symbols can change into extra wilds to create winning combinations, and a wheel of fortune can provide free games or jackpots worth up to 9,292 times your bet. At the highest stake, that is worth $1,765,480.00. Temujin Treasures is a very volatile game with a 96.55 percent average return to the player.
7. Solar Wild (Microgaming) 
| | |
| --- | --- |
| Release Date: 17.03.2021 | Paylines: 10 |
| Min Bet: NZ$ 0.10 | RTP: 96.27% |
| Max Bet: NZ$ 100.00 | Max Win: NZ$ 100000.00 |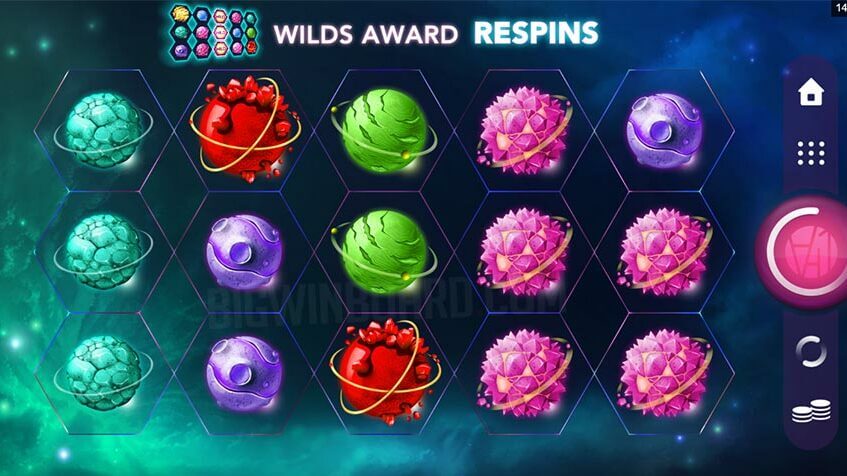 You will embark on an interstellar adventure when you play the Solar Wilds pokie from Microgaming and All41 Studios. On the hexagonal symbol places, five reels and three rows of colourful planets, moons, and other heavenly bodies appear, together with a valuable wild symbol essential to the primary features.
A maximum gain of 1,000x your wager is a little low but not too horrible, and the reasonably high average returns make this a game that you can play for more extended periods with less risk.
8. Wizarding Wins (Booming Games) 
| | |
| --- | --- |
| Release Date: 11.03.2021 | Paylines: 25 |
| Min Bet: NZ$ 0.25 | RTP: 95.85% |
| Max Bet: NZ$ 500.00 | Max Win: NZ$ 500000.00 |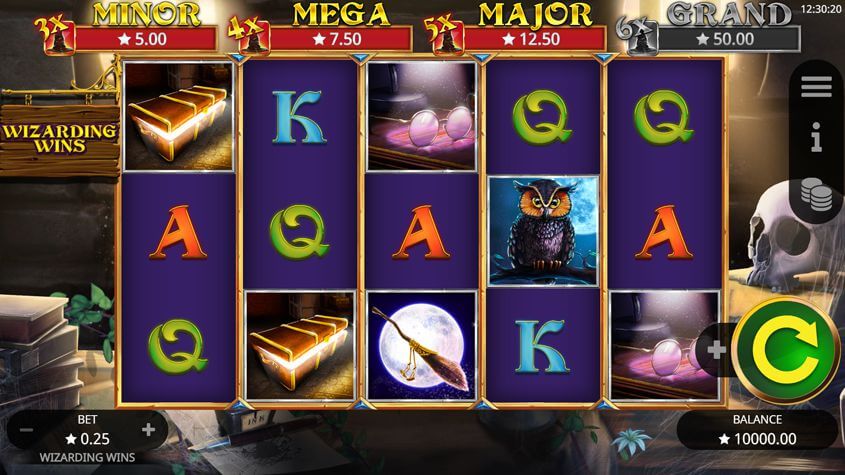 When you play the Wizarding Wins online pokie from Booming Games, you may live out your fantasies of becoming a famous boy wizard. Over the five reels, 25 pay lines, and three rows of symbols, you'll see pointy hats, owls, broomsticks, and a red steam train. It's a high-volatility slot machine with a 95.85 percent average return to player percentage.
The Wizarding Wins pokies game allows you to win up to 1,000x your total stake, which can add up to 500,000.00 in a single spin thanks to an extensive wager range.
9. Land of Zenith (Push Gaming) 
| | |
| --- | --- |
| Release Date: 11.03.2021 | Paylines: 30 |
| Min Bet: NZ$ 0.10 | RTP: 96.29% |
| Max Bet: NZ$ 100.00 | Max Win: NZ$ 2100000.00 |
At the best online casinos, you can enter a realm where Victorian style meets science fiction. The Land of Zenith online pokie is a Steampunk-inspired game with a bizarre flying machine crew and diamonds shaped like planets and stars.
The Land of Zenith pokies game has six reels, four rows of symbols, and thirty pay lines, as well as a bronze mechanism to the side that revolves to reveal some exciting extras.
Mystery symbol transformations can occur at any time, and there is an excellent Hypermode free spins round in which the reels speed up whenever wild symbols emerge. You can add more free games with no upper limit, which will help you reach the massive 21,000x maximum prize.
10. House of Doom 2: The Crypt  (Push Gaming) 
| | |
| --- | --- |
| Release Date: 11.03.2021 | Paylines: 20 |
| Min Bet: NZ$ 0.01 | RTP: 96.25% |
| Max Bet: NZ$ 100.00 | Max Win: NZ$ 600000.00 |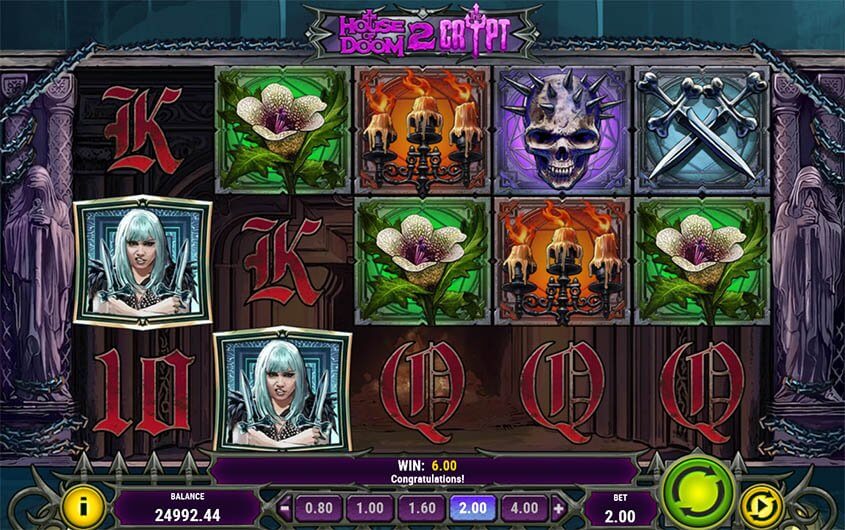 Play'n GO returns to the horror genre in House of Doom 2: The Crypt. It builds on the massive success of the original House of Doom by featuring updated graphics and new features.
Stacking wilds, respins with wild modifiers, free games, and Crypt Spins are all included in the House of Doom 2: The Crypt pokies game, which also adds new wild symbols. On Play'n GO, this game has a 96.25 percent average return to player % and a 7/10 volatility rating. If you play this unsettling game at the maximum stakes, you have a chance to win 6,000 times your initial bet, or 600,000.00.
---
Did you know – that all online pokies you'll find at licensed online casinos have been tested and certified by third-party auditors like eCogra?
---
 Upcoming slots in New Zealand
There is no rest for the dedicated game providers, as they start 2021 with a few exciting releases to have you clinging to the edge of your seat.
Below we are going to explore some of the titles expected to be released later in 2021 and we'll share with you which casinos you can join to try them out, perhaps with a casino bonus too! 
Gold Megaways (Big Time Gaming)
| | |
| --- | --- |
| Release Date:  T.B.A | Paylines: Up to 1,000,000 |
| Min Bet: NZ$0.05  | RTP: 96.42% |
| Max Bet: NZ$20 | Max Payout: 20,200x |
Yum Yum Powerways (Pragmatic Play)
| | |
| --- | --- |
| Release Date: September 2, 2021 | Paylines: 16,384 |
| Min Bet: NZ$0.20 | RTP: 96.43% (Default) |
| Max Bet: NZ$100 | Max Payout: 5,000x |
 Treasure Mine Power Reels (Red Tiger)
| | |
| --- | --- |
| Release Date: August 26, 2021 | Paylines: 30 |
| Min Bet: NZ$0.10 | RTP: 95.75% (Default) |
| Max Bet: NZ$80 | Max Payout: 1,172x |
Blazing Bull 2 (Kalamba Games)
| | |
| --- | --- |
| Release Date: August 10, 2021 | Paylines:4,096 |
| Min Bet: NZ$0.50  | RTP: 96.26-97.21% |
| Max Bet: NZ$60 | Max Payout: 50,000x |
Sisters of the Sun (Play 'n' Go)
| | |
| --- | --- |
| Release Date: September 2, 2021 | Paylines: Cluster Pays |
| Min Bet: NZ$0.20 | RTP: 96.20% | 94.20% | 91.20% | 87.20% | 84.20% |
| Max Bet: NZ$100 | Max Payout: 15,000x |
---
New vs Popular!
New Slots
Popular Slots
Pros
1. Attractive bonuses are often used to encourage new players to play.
2. More fun to play a new game.
3. Improvements in security technology enhances player safety.
4. Crisp, fresh themes are often seen.
5. Emerging payment methods may be available.
1. Easy to find lots of reviews and player feedback.
2. The game must be doing good to remain popular in such a competitive market.
Cons
1. You may be uncertain how reliable it is.
1. The mobile version might not be cutting edge.
2. It could be slow to respond.
Did you know – Poker machines are computer programs that are generated randomly. This means that the machine will distribute prizes at random intervals while keeping a portion of the money deposited.
---
How to choose your new slot
In an industry that has been thriving for a number of years, we can find many casino software providers, each of which engaged in producing at least one new pokie every week.
This totals around 200 new slots per month, making it incredibly difficult to choose the most rewarding new casino slots to play. To help you choose wisely, we have put together the below checklist of things to look for before you hit that spin button! 
1. High RTP
The Return To Player percentage is an important factor to keep in mind as it determines how much you will make back in the long term.
It is always advisable to favour pokies that come with an RTP of 95% or higher. Something, that very few players know, is that online casinos sometimes have the choice to adjust the slot RTP to their preferences.
So always check the RTP of the same slot with various platforms and play it with the casino where it is the highest. 
2. Variance
Slots are released with a variety of variances, so it is always good practice to keep in mind your risk appetite.
If you are a player on a budget, you might want to stick to low or medium volatility slots, as these are known to deliver frequent, even if albeit, small rewards.
If on the other hand, you love the chase of a big win, then, by all means, there is a wonderful choice of high volatility pokies that will have you perched on the edge of your seat!
3. Hit Frequency
It is safe to say that we play to win, so it makes sense to check the hit frequency of a game. This is calculated in percentage and will tell you how often you should expect to hit a win.
Choosing slots with the highest hit frequency will ensure that you are always playing the best payout pokies!
4. Features
It really comes down to preference, however, choosing a game with special features like bonus rounds is a great advantage as they allocate a good number of free spins that might come with multipliers, special wilds, expanding symbols and even pick and click mini-games that hand out some great rewards. 
---
Did you know – According to a 2014 estimate, pokie machines accounted for 60% of gambling revenue in Australia.
---
New Slot Trends, Bonuses and Features in 2021
For a great experience each time, we are going to share some tips to help you make the most of your online pokies gaming session:
Reviews – Before you dive in, it might be a good idea to read the slot review, to find out what other players are saying and determine if it is worth your money.
Play the demo version – Once you've read the review, you can go the extra mile and have a go on the demo version. There is nothing like experience to reveal the pros and cons of a game, but without putting your hard-earned cash at risk.
Casino bonus – A casino bonus is a great addition to any gaming session as it extends your playtime and saves you money especially if it consists of free spins. It is, however, always prudent to read the terms and conditions as casino offers tend to come with wagering requirements and other restrictions.
---
What we like most about the recently launched slots
As we have already mentioned, game providers release hundreds of online pokies every month. With so many hitting the market so frequently, we can only introduce you to the ones that have the potential of becoming classics in future months and years. 
Each slot has various new features, new themes and exciting big wins! With the latest there are some great 3D pokies and even VR Pokies in the making!